Who We Help
Collaboration Project Information Management Solutions For Architects
Design The Built World From The Cloud
The only cloud-to-cloud solution in the AECO that fully understands and leverages the Microsoft 365 stack.
Real-time synchronization and collaboration powered by our robust Microsoft 365 integration.
Transparent understanding of expectations every step of the way.
Easily review and respond to critical, time-sensitive requests.
Built-in automated governance ensures accountability and helps minimize your risk.
Information & Project Management Architects Can Get Behind
ProjectReady's comprehensive workflow allows designers to share and collaborate in real-time on RFIs, submittals, documents, and drawings. And when issues arise, the architecture team can weigh in immediately. Our robust solution instantly sources issues from Autodesk BIM 360, submittals and RFIs in PlanGrid and Procore, and relevant documentation across SharePoint and email to provide designers with the insight, context, and documentation needed to address challenges promptly and with confidence.
Automated Project Administration
Setting up your next project, maintaining project governance, and syncing designs and information has never been easier. At its core, ProjectReady utilizes advancements in automation and process improvement to bring design and build teams across all phases of a project together, regardless of the platform.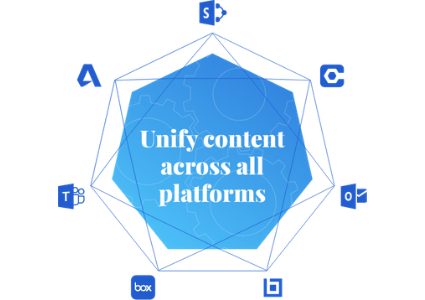 A Better User Experience
Communicating across teams and transmitting documents back and forth has never been easier – or more intuitive. ProjectReady's approach to document control and design review has helped elevate the entire project management experience to a whole new level. Our solutions are developed with architects in mind to ensure that we are addressing the challenges they face every day.
Focused On Growth
Sure, we want your next project to be a huge success – but we also want to see you drive success and growth throughout your whole organization.
Growth-minded architecture firms are not only important to the future of the built-world, they are critical drivers of economic stability. To support ongoing growth and sustainability among our clients, we provide a variety of enterprise architecture solutions.
Do More With ProjectReady
See ProjectReady in Action
Whether you're in full-blown growth mode or are simply looking for an information management or process improvement solution, ProjectReady's got you covered. Schedule a free demonstration today to find out who we are helping architects go further with improved integrations and construction technology.